India is very well known for its rich biodiversity due to the presence of large numbers of plant and animal species. India is known to be one of the top-ranking, mega-diverse countries of the world. Cultural diversity has played an important role in conserving the flora and fauna of India. India is rich in diversity but you all also know that some of the species are becoming endangered and getting extinct, so its a high time that we should realize how important these trees species are and should plant more of these trees species and try to cut them less. Although there are many rules and regulations regarding the protection of endangered species but still sometimes they fail.
India has a wide range of trees species and we don't know about all the species but some of them are becoming endangered at an alarming rate and it is the need of the hour that we should realize this and start planting more and more trees.
Lets have a look at some of the endangered trees species in India are –
EBONY(Diospyros Celibica) – Karnataka = Ebony is well known for its dark, durable and high-quality wood and is very much popular in Karnataka and is highly recommended in making of furniture and woodwork. There is no doubt that these trees are of so much benefit but due to excessive cutting of these trees, the density of these trees has become endangered and is remarkably depleted.
One of the reason for depletion of ebony trees is the popularity of these woods in the furniture market, as it is in high demand.
2. MUSLI (Chlorophytum Tuberosum) – Tamil Nadu = This is a flowering plant generally found in the interiors of South India and Africa. This plant is a well known name in the field of Ayurvedic medicine as it provides vitality and strength.
This led to the indiscriminate cultivation of these plant and led to the depletion in number of this plant.
3. RED SANDALWOOD (Pterocarpus Santalinus)- Eastern Ghats = The red sandalwood is very well known for its medicinal properties and is a rare form of sandalwood found in southeastern India. It is very beneficial in use for skin treatments and provides a natural glow, sheen and smoothness to skin. Also it provides relief from acne, sun-tan, open pores and uneven skin tone.
It is used in the treatment of skin problems as it has cooling properties which provides cooling effect to skin problems and treat them. This led to the depletion of this plant.
4. ASSAM CATKIN YEW (Amentotaxus assamica) Arunachal Pradesh = These plant are found only in the Delei Valley and Turoo Hills of Arunachal Pradesh as these are coniferous trees. It is used for the use of firewood, shifting agricultural techniques, timber trade, and in the construction of roads and dams.
This led to the low production of these trees and thus become one of the endangered trees species.
5. MALABAR MAHAGONY (Kingiodendron Pinnatum) – Kerala, Karnataka, Tamil Nadu = This is another tree which is well known for its wood properties. These trees are on its way of depletion as these durable wood is used at a large scale in the furniture work and its demand is increasing day by day and that led to wide range of cutting of these trees.
Destruction of habitat has too led to the low production of these trees.
6. ACTINODAPHNE LAWSONI – Kerala = This is a sub-canopy or canopy tree which is found in Kerala. The reason why it is becoming endangered is its medicinal properties.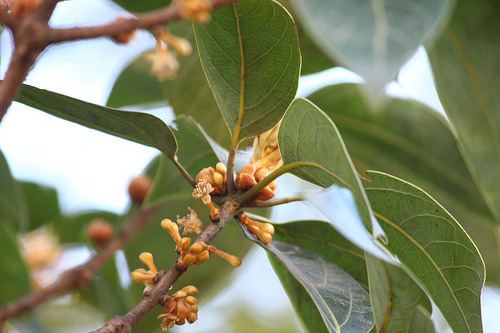 The leaves of these plant are aromatic and are beneficial in medical field.
All these plants are very beneficial and thus are cut down for useful purposes but people forget that we also need to plant more trees. We are cutting these for our benefits and in return we should plant more and more trees so that there is no endangered name list and will benefit the biodiversity in India and will make a good environment for our future generation.
THANKS FOR READING…