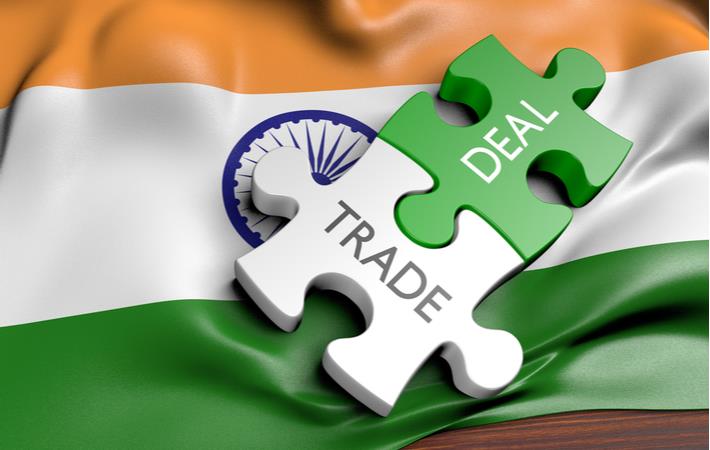 Since the introduction of planning in the country, India had to depend heavily on the imports of various types of machineries and equipments for the development of various types of industries in the country. Such imports were known as developmental imports. At that stage, India had to import capital goods extensively in order to set up various industries like steel plants, locomotives, hydro-electric projects etc. In the next stage, India had to import a huge quantity of intermediate goods and raw materials in order to utilise the productive capacity developed in the initial periods. This type of imports was known as maintenance imports.
Thus the developmental process of a developing country like India in its initial stages was very much dependent on developmental and maintenance imports. Moreover, in order to meet the scarcity of some essential commodities, the government has also imported food grains and other consumer goods. This type of imports was considered as anti-inflationary imports. In order to meet its mounting import bill, the country started to export various types of primary products at initial stage.
But with the growth of various types of manufacturing industries and engineering industries, the country started to withdraw these traditional items of export and gradually established a good market for its manufactured and semi-manufactured commodities. Thus foreign trade has been helping the country in different stages of its economic development.
Exports and Imports:-
Now, India exports around 7500 commodities to about 190 countries, and imports around 6000 commodities from 140 countries. Exports and Imports are not only restricted to commodities (merchandise). Service is also a major export/import item.
To make it simple, let's summarise foreign trade of India as below:
Export of goods (merchandise/commodities)
Export of services
Import of goods (merchandise/commodities)
Import of services
Exports of India: Facts You Need to Know

–
Top Export Items:

 Petroleum products, precious stones, drug formulations & biologicals, gold and other precious metals are the top exported commodities by India.
India's merchandise exports are less than its merchandise imports.
Still, India's merchandise trade balance has improved from 2014-15 to 2018-19 although most of the improvement in the latter period was on account of more than fifty per cent decline in crude prices in 2019-20.
Imports of India: Facts You Need to Know

–
Top Import Items

: Crude petroleum, gold, petroleum products, coal, coke & briquettes constitute top import items.
India's service exports are more than its service imports. This means that India has a net service surplus.
However, India's net services surplus has been steadily declining in relation to its GDP.
Now, India's service surplus finance about 50 per cent of the merchandise deficit (the trade balance).
Phases of Trade Policy of India:

–
For the analytical purpose, the foreign trade policy of the Government can be divided in four phases: Phase I (1952-53 to 1956-57), Phase II (1956-67 to June 1966), Phase III (Devaluation of rupee and after) and Phase IV (after 1975-76).
During the first phase of the trade policy, liberalisation measures were taken both for imports and exports. As a result, imports increased remarkably but exports failed to keep pace with imports. During the second phase (1956-66) trade policy of the country was redesigned for meeting the requirements of planning. Import controls and import substitution measures were incorporated and vigorous export promotion drive was launched through the diversification of exports. In this phase, the trade policy was reviewed by Mudaliar Committee.
During the third phase (after the devaluation of 1966), when the Government failed to achieve good results in export promotion, the Government took resort to devaluation in June 1966 in order to control imports and to boost its exports. Although the policy was not successful initially but started to show result since the Fourth Plan. This type of situation continued till 1975-76. During the fourth and final phase (1975-76 and after), the Government adopted the policy to import liberalisation for encouraging export promotion. Again during the Janata rule, the Government adopted the policy of import liberalisation as a part of the programme of anti-inflationary import.
Ongoing Trend:-
India is fast emerging as a global leader, what with its vast, natural resources, and huge base of skilled manpower. Combined with cutting edge technology, Indian trade market is making its presence felt all across the world. Indian products and services are seen as of international standards and globally competitive. Trade in India has made good progress on liberalizing trade regimes and cutting tariffs since the recent times, when most of the countries started with reforms.
Until quite recently, considerable protection levels reflected in the significant tariff peaks and dispersed protection levels were seen in India. Serious constraints to private activity in infrastructure, economic governance, financial impeded export competitiveness too. Insufficient and unreliable power supply, inhibiting red tape are few of the many examples of these constraints.
Conclusion:-
Indian trade market has made significant progress in integrating with the rest of the world. But it is interesting to note that intra-regional trade remains very low. The reasons behind these low levels of trade could be attributed to protectionist trade regimes, which discriminated against trade among larger neighbours.
The continued conflict between India and Pakistan including transport and trade facilitation constraints has also contributed to these lower intra-regional trades. Seeking to increase cooperation in the areas of harmonization of product standards and customs procedures, travel rules and facilities are must to ensure an increase in intra-regional trade in goods and services. India scores high on two parameters – availability of skilled labourers, where India rank second, and availability of qualified engineers, where India come-out on top. What does this mean? Simply that India is as strong as anybody else. Adding to this, the fast improving infrastructure, the ability to undertake several responsibilities simultaneously and our insurmountable potential to support high-end niche activities suddenly come across as a new face of India.