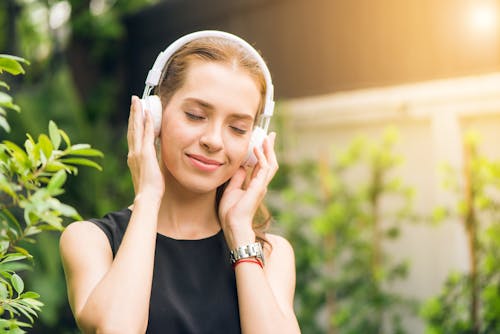 In the world that we live in today, we are always surrounded by music everywhere. From slow to fast, calm to upbeat, from rock to hip-hop to metal and country, people all over the world appreciate the music in all its different forms, style and distinctiveness. Music connects people all over the world, whatever language or genre that it may have. It carries a universal message of love and togetherness that unites people from different parts of the globe, as they find a common hobby to bond over amidst all the differences and diversity they may have among themselves. We do not overexaggerate when people claim that "Music has saved them". It is like a boat in the middle of the storm of life that helps them sail through the difficult time with ease and offers them a place to relax and unwind, allowing them time to reflect and introspect to understand themselves a little better. Music is a remedy for all of us and it accepts us with open arms wherever we go.
Some of the ways in which music is beneficial are mentioned below. They are as follows:-
#1 IT HELPS YOU CALM DOWN
Amidst the race and chaos we call life, we may not always get the time to relax and take out time for ourselves. In such situations, music can be our savior. A number of studies have suggested that listening to slow music for a minimum of 15 minutes a day can really help us ease down a bit, allowing our bodies to relax and live in the moment.
So, whenever you feel stressed, make sure to put your favorite tunes on and just relax!
#2 MUSIC MAY HELP YOU IMPROVE YOUR PERFORMANCE WHILE EXERCISING
Often, people prefer listening to upbeat and groovy music while trying to get in a workout. This is highly beneficial as it can truly help us stay motivated to give our best while doing exercise and may help us improve our daily performance. Many researches have shown that listening to happy and motivational music may help us get motivated to run even faster while running as well as help build our strength and stamina.
#3 MUSIC CAN HELP ELEVATE YOUR MOOD
Scientific studies have shown that music can actually help release dopamine, a feel good hormone, in our body and improve our mood a lot. Henceforth, listening to music about 30 minutes a day can make us significantly happier and elevate our mood!
#4 MUSIC IS GOOD FOR YOUR HEART
A number of scholars and professionals have stated that while music does make US happy, it also makes our heart happy too. This evident through the fact that listening to music helps the blood in our body to flow more easily and efficiently, while at the same time, it lowers our blood pressure as well. Not only this, listening to music can also help in lowering the cortisol levels in our body as well as increase the production of serotonin in our lood stream, making us less stressed and happier.
So, listen to music everyday while enjoying the journey of life!