Param Vir Chakra is India's highest gallantry award.From Major Somnath Sharma to Captain Vikram Batra, 21 brave hearts of the Indian Armed Forces have so far received the prestigious Param Vir Chakra award. When Major Somnath Sharma, the first recipient of this award, laid down his life while defending his motherland, this award actually did not exist. It was later, when India became a republic in 1950, that the award was introduced, but with effect from 15th August 1947.
I'm sure most of you might have heard about this award, but what many are unaware of is that India's highest military decoration was designed by a Swiss-born woman Eve Yvonne Maday de Maros aka Savitri Bhai Khanolkar.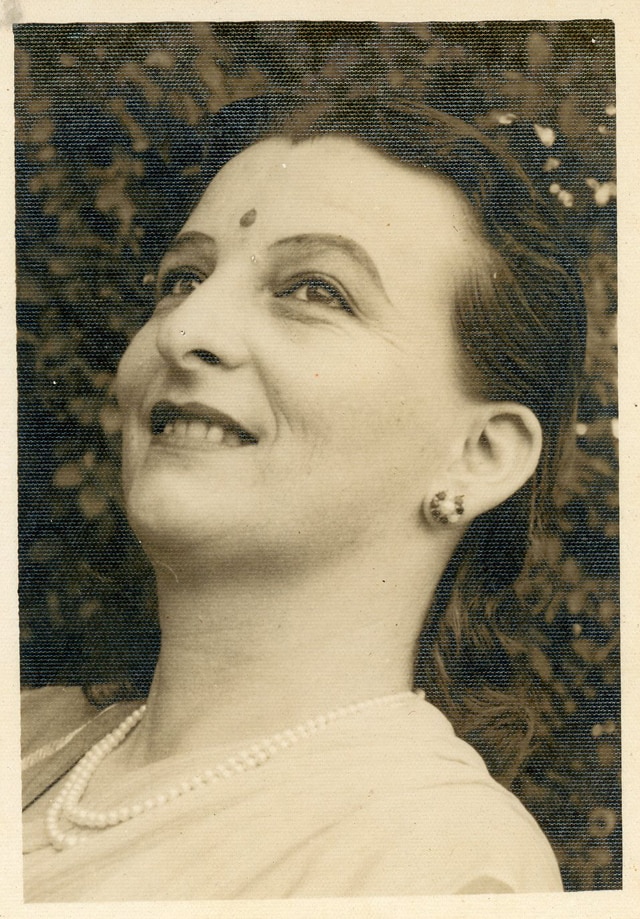 Life as Eve Yvonne Maday de Maros
Eve was born in Neuchatel, Switzerland, to a Hungarian father Andre de Maday and a Russian mother Marthe Hentzelt, on the 20th of July 1913. She was raised by her father, after her mother's death. She spent her early childhood in Geneva. As a child, she loved nature and liked being outdoors.
A turning point in her life was when in the winter of 1929, on a skiing holiday, she met Vikram Ramji Khanolkar, a young Indian Army cadet. Vikram, at that time was undergoing training at the Royal Military Academy, Sandhurst and was holidaying in Switzerland during a team break. The meeting was just the beginning of what later blossomed into a cross country love story. Neither Vikram's age nor her father's disapproval stopped her from pursuing her love. She moved to India a few years later and got married to the love of her life in 1932. She converted to Hinduism and adopted the name Savitri Bhai Khanolkar after moving to India.
Life as Savitri Khanolkar
Savitri Khanolkar was a European lady with an Indian soul. She loved everything about India and its culture, which made her cross-cultural transition rather smooth and comfortable. She picked up Hindi, Marathi and Sanskrit within a couple of years and could converse fluently in all the three. She was keenly interested in India's history and culture and devoted herself to learning more about the country's mythology, traditions and religious scriptures. She was a talented artist and made a series of paintings depicting the various ideals and principles of Vedanta and Hindu philosophy. She also wrote two books – 'Sanskrit Dictionary of Names' and 'Saints of Maharashtra.' Those who knew her personally described her as a warm and compassionate person with a great passion for the Hindu philosophy.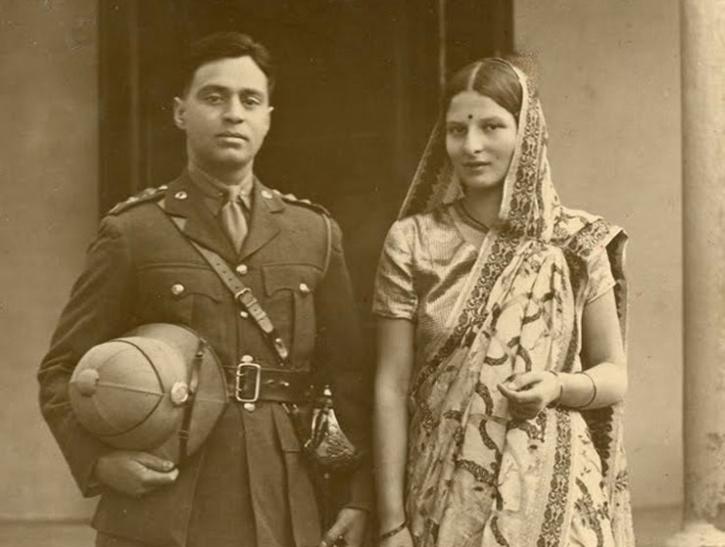 Designer of Param Vir Chakra
After India became independent in 1947, especially in the light of the Indo-Pak war that had broken out, there was a pressing need to create new military honours and awards for independent India. Adjutant General Major General Hira Lal Atal had been assigned this responsibility. Major Atal hardly needed to think twice before choosing Savitri Bhai for the task. Her passion for Indian culture and Vedanta philosophy, talent as an artist and her in-depth knowledge of the country's ancient history and traditions made her an ideal candidate for the job. Her military association as an army wife was an added bonus. She was asked to design the Indian equivalent of the British Victoria Cross – the Param Vir Chakra.
Param Vir Chakra : Design Inspiration
Savitri Bhai took inspiration from India's ancient puranic literature and legends to design the Param Vir Chakra medal.She selected Indra's weapon, the Vajra, which was made from the bones of Maharshi Dadhichi for the design. Maharshi Dadhichi was known for the ultimate sacrifice that he had made by giving up his body and thereby enabling the Gods to fashion the deadly weapon Vajra from his bones. The presence of Vajra in the medal is symbolic of the power and the selfless sacrifices of our legendary war heroes.
The final design consisted of the National emblem embossed in the centre, surrounded by four replicas of the double Vajra imprinted on the medal face and the rear side had the words 'Param Vir Chakra' inscribed both in English and Hindi, separated by Lotus flowers.The medal was cast in bronze and held by a purple ribbon.
Apart from the Param Vir Chakra, she also designed other gallantry medals including Ashok Chakra, Maha Vir Chakra, Kirti Chakra, Vir Chakra and Shaurya Chakra.
Coincidentally, the first PVC recipient turned out to be Savitri Bhai's future son-in-law's brother, Major Somnath Sharma.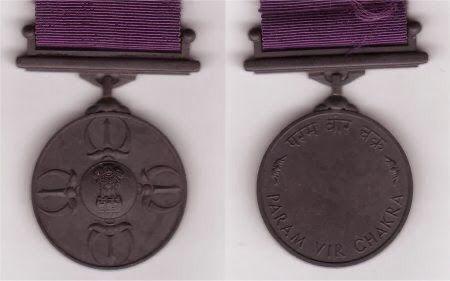 Later life
During the course of her life, Savitri Bhai always found time to engage in social work. She was a follower of Sri Ramakrishna and she immersed herself in numerous social activities through Ramakrishna Mission. She also worked for the welfare of Jawans and their families and refugees who had been displaced during partition. She lost her husband to a heart attack in 1952, after which she found solace in spirituality and retired to Ramakrishna Math.
The life of Savitri Bhai Khanolkar was truly a remarkable one. Be it joining the North India Flying Club or learning Indian classical dance and music or attending Patna university, she enjoyed every bit of her life as an Indian woman. She passed away on 26th November 1990, after leading a full life.